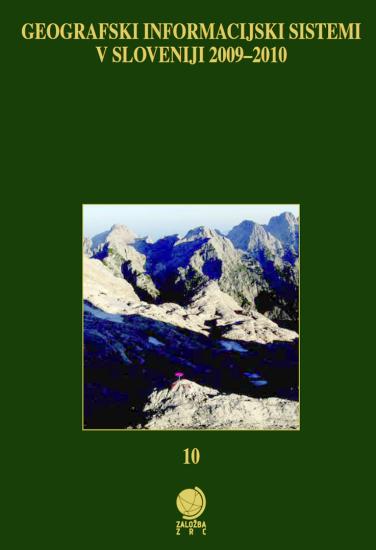 Geografski informacijski sistemi v Sloveniji 2009–2010.
Edited by: Drago Perko, Matija Zorn
Year: 2010

This is the tenth volume ('Geographic information systems in Slovenia, 2009–2010') in a row, featuring thirty-four research and survey papers on the current use of geographic information systems (GIS) in Slovenia. GIS offer an excellent opportunity for interdisciplinary cooperation. This allows knowledge from a specific discipline to be expanded with findings from related disciplines, which enables further development of individual disciplines and synergy effects in finding solutions to emerging problems.
---